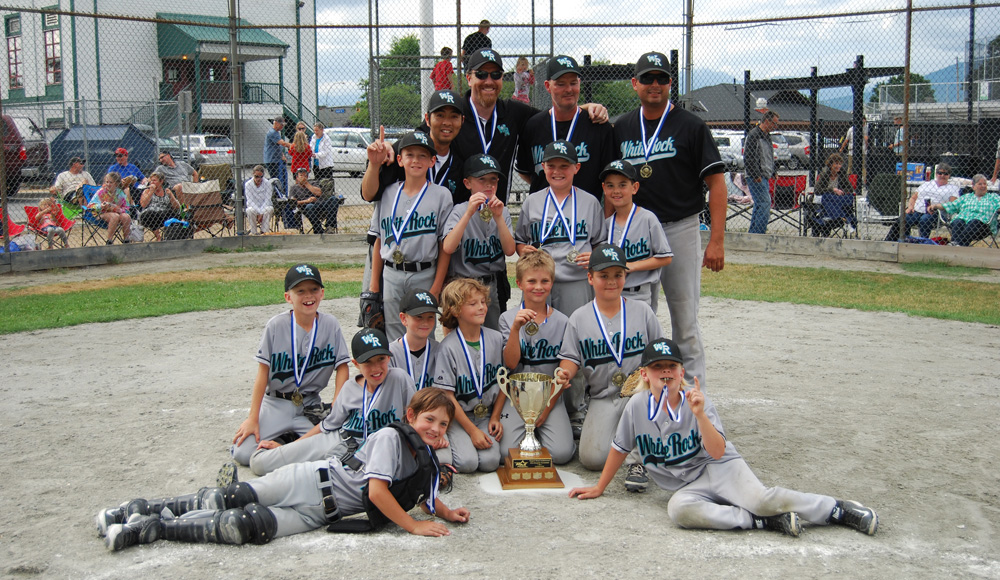 Last weekend, the White Rock U9 Tadpole All-Stars played in the Rupert Reed Invitational Tournament in Ridge Meadows. The boys went undefeated, posting a 5-0 record on their way to the tournament championship.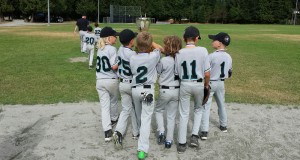 At this age group, pitchers are only allowed to pitch one inning per game. A deep pitching rotation and solid bullpen are the hallmarks of this team, as 6 White Rock pitchers combined to pitch 2 no-hitters in a row. In the last game of the tournament, the boys defeated the Ladner Red Sox 9-5 in an exciting final. Early in the game, the top of the order delivered 4 runs in the top of the 1st inning for White Rock. In the bottom of the 1st, Zak Burden made a solid defensive play at 2nd to preserve the lead.
Later in the top of the 4th inning while nursing a 5-4 lead, White Rock broke the game wide open on a clutch 2 RBI double by Austin Hexter, who drove in what turned out to be the game winning runs.
Many of these boys are still 8 years old, but are displaying some great baseball smarts. Throughout the tournament, the boys displayed a combination of patience and power at the plate, and showed flashes of smart and aggressive base running.
So far this summer season, the boys have gone 10-0 in tournament play. Their last tournament of the summer season will from July 26 to 29, in Cloverdale.