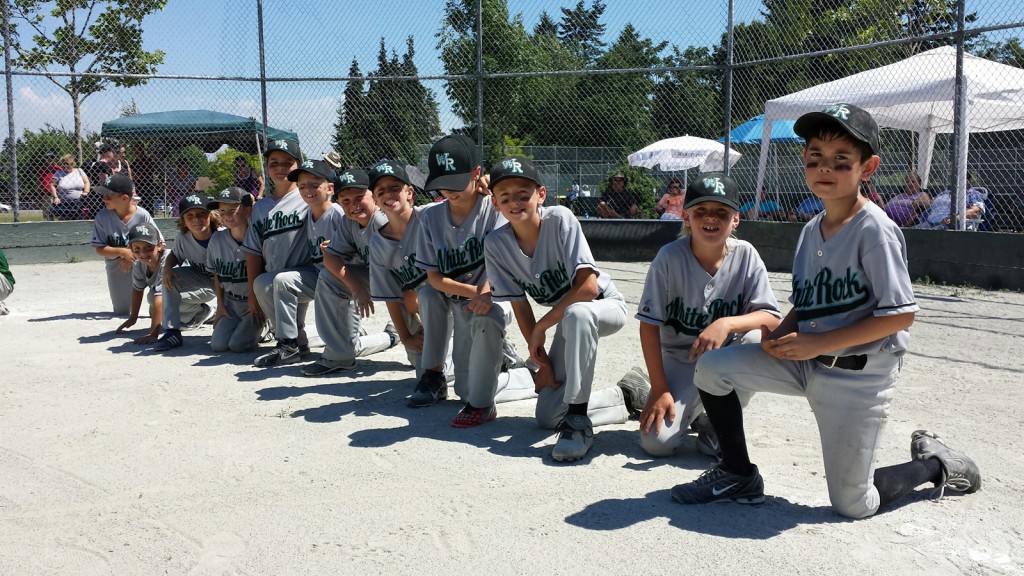 This weekend the White Rock Tadpole U9 All-Stars went undefeated on their way to the championship at the Diane Cook Tournament in Newton. These boys pitched for the first time in a game this week, and did very well for themselves, playing some great baseball.
Some of the highlights included some excellent shut-down pitching from Ben McKinnon throughout the tournament, stellar defensive plays from Vasya Seymour, and consistent hitting from Matthew Ng.
The final game against the Cloverdale White Spurs was a back and forth affair, with numerous lead changes in the first 4 innings. The highlight of the final game was a 2 run double to left center from Briggham Kokotailo in the bottom of the 4th, who earned Game MVP honours in the final with those clutch RBIs. White Rock shut down Cloverdale the rest of the way to earn the championship.
With offensive and defensive contributions from every single player in the lineup, it really was a great team effort. The boys played great baseball not just for their age, but any age. Moreover, they are picking each other up, and being excellent teammates. Lots more great baseball is in store for these boys of summer.
The team's next tournament will be in Ridge Meadows, and they will finish the season with a final tournament in Cloverdale.