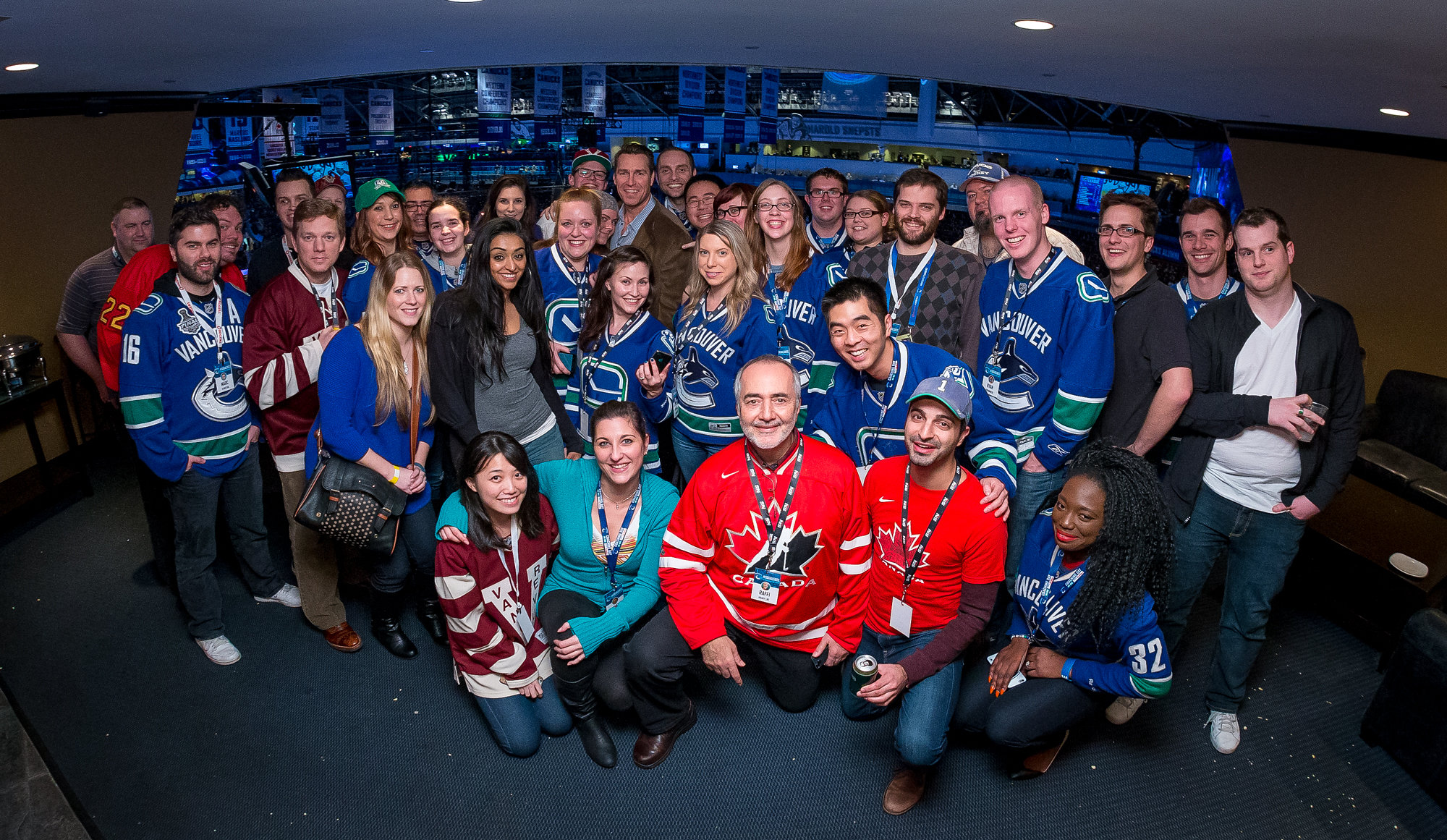 On January 8, 2015 the Vancouver Canucks hosted a Social Suite Night for 30 local bloggers, twitterati, social media personalities, and fans. At Canucks Corner, we ran a contest on Twitter, and drew Michelle Chopin (@michellechopin)  as our guest for the Social Suite Night. Congratulations Michelle!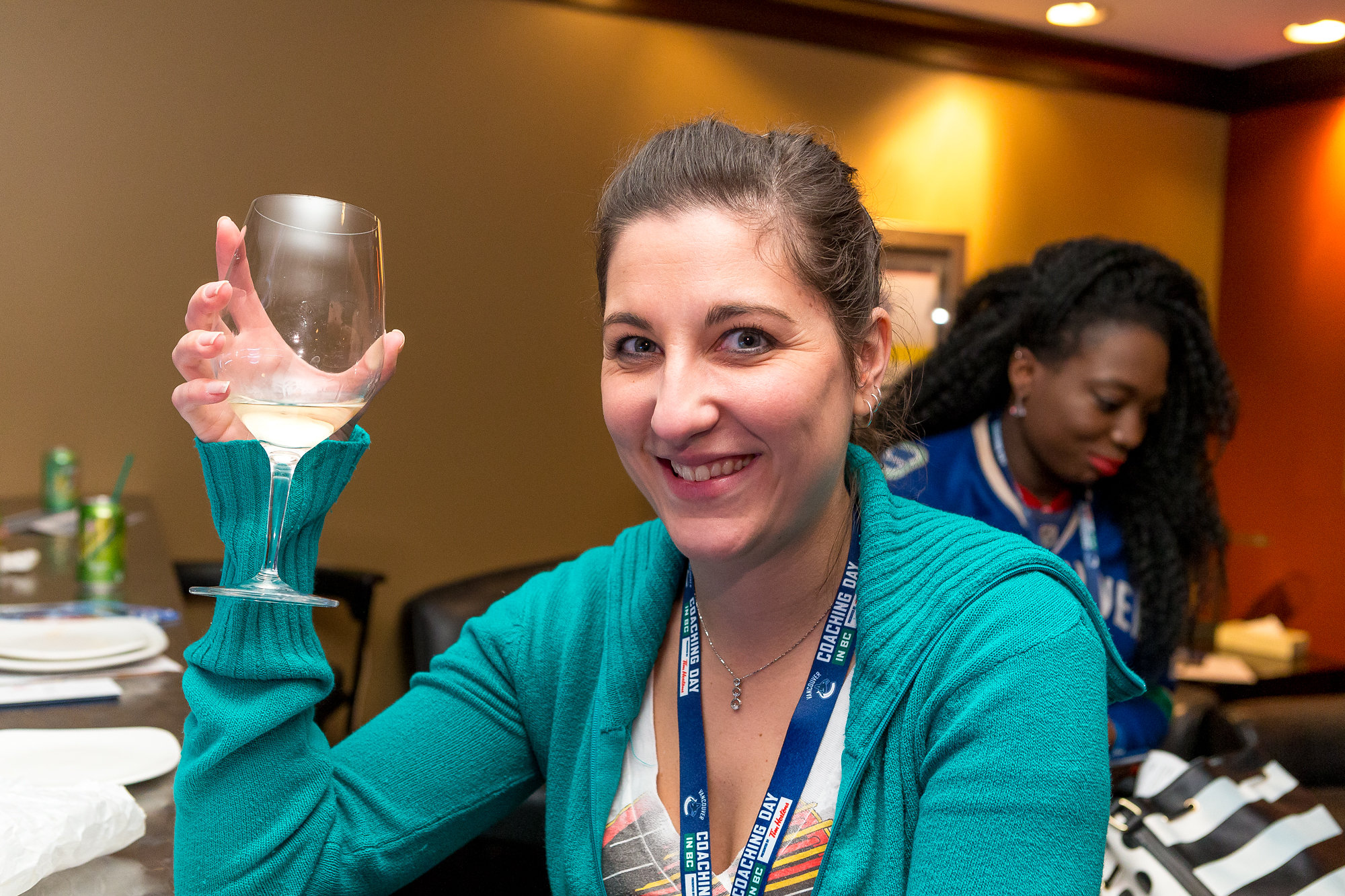 The Canucks lost to Roberto Luongo and his new/old team last Thursday. As predicted, there was a lot of love for the Canucks #1 goalie for 8 years, and a video tribute was followed by a lengthy standing ovation. Luongo looked emotional as he saluted the crowd; he then went on to shut the door on the Canucks, who ended up losing the game 3-1. The Luus turned to boos, as the Canucks were barely able to muster more than a couple shots during nearly 4 1/2 minutes of consecutive power play time.
Despite the result of the game, good times were had. The suite had a visit from Fin, and Canucks Ring of Honour inductee Kirk McLean. The Vancouver Canucks social media team is second to none in the NHL, perhaps in all of pro sports.
On behalf of Canucks Corner, I'd like to thank the Vancouver Canucks, and their partner for the night the Save On Foods Fan Zone for putting on such a great event! If you get a chance, sign up for the Fan Zone for chances to win some amazing Canucks Experiences and merchandise.