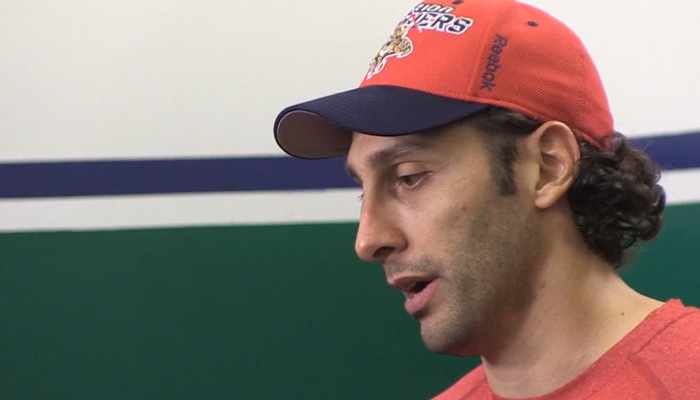 Will fans boo? Or will they Luuu? January 8, 2015 marks the return of Roberto Luongo to Rogers Arena, his first game back as an opponent after 8 seasons as the usual starting goaltender in a Canucks uniform. 
Usual starting goaltender.
The exceptions being when he was demoted to backup behind Cory Schneider, and when he was demoted to backup behind Eddie Lack. When you look back, it sounds ridiculous.
Luongo is now enjoying life in Florida as a member of the Panthers, as far away from the harsh and glaring spotlight of the Vancouver hockey market as you can be. He looked relaxed in the presser earlier this week, and why not? The Panthers have a good mix of youth and veteran presence, and have been winning hockey games, back stopped by Luongo who has played well statistically with a .924 save percentage and 2.28 goals against average, good enough for top 10 in both categories.
It is not without a touch of irony that Luongo is statistically better than Cory Schneider, Eddie Lack and even Ryan Miller at this point in the season.
Expectations have been lowered for this team – gone is the talk of the Stanley Cup Finals, instead replaced with the hope of just getting into the post-season.
The saying goes that familiarity breeds comtempt, and that held true for Vancouver's love affair with Luongo – after many seasons of high expectations, Stanley Cup aspirations, and playoff disappointments, coaches and management fell out of love with Luongo, and in turn Luongo fell out of love with Vancouver.
Another adage says that absence makes the heart grow fonder. Sometimes when you see that old love, having fun in another place with other people, it makes you think of what could have been. If only we had tried harder, maybe we could have made things work.