Throughout the season, the Canucks Wagonwatch series will track how much room is on the team's bandwagon. In addition, it will also track the completely separate Luongo wagon.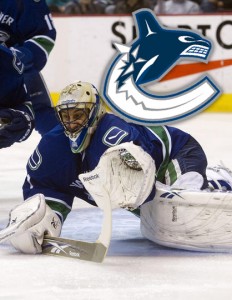 The Predators were 8-2-0 in their last 10 games. Typically, games played against the Predators are defensive minded, and methodically played. However, the last time the Canucks played the Preds back in Vancouver, they lost 6-5 to their sabretoothed Nashvillian foes – almost as many goals as their entire Round 2 playoff series. #SlightExaggeration
Canucks Bandwagon: 70% full
The Canucks jumped out to a 3-1 lead after one period, but were outshot in the opening frame 16-11, and outshot in the game 40-31. I honestly don't remember the last time the Canucks played a second period (was it January 7 against the Bruins?), let alone a full game, and tonight was no exception, as they were outscored 2-0, and outshot 12-6 in the middle frame.
Luongo Bandwagon: 80% full
Luongo saved the game tonight. Let's be serious. Alright, maybe he wanted the 3-3 goal back, where it looked like he kicked the puck in with the inside of his right pad. And maybe also the 1-1 goal, where he got a piece of it, but not quite enough to stop it. But make no mistake – the desperation high-toe save in the 3rd, that save in overtime – those were game savers. Yes, even the effort in the shootout. It's a new year – it's a new Luongo. And a new Luongo wagon.
Canucks "Slump" Reaches 7-1-2 in Last 10. Wait, what?
The play of the goaltenders in the last stretch of the schedule has been outstanding. In their last 4 games, the Canucks have given up 168 shots, yet they've only given up 10 goals. It is on the back of the goalies that the Canucks have somehow been winning games. Truthfully, the Canucks should not have won the game versus the Blackhawks, they were lucky to make it to OT versus the Red Wings, they played about 10 minutes of hockey against the Avalanche, and looked to be outworked tonight in Nashville. Yet somehow, the Canucks have a 7-1-2 record in their last 10 games. Not bad for a slump, but there's danger ahead if the Canucks feel they can win by playing 20-25 minutes a game.