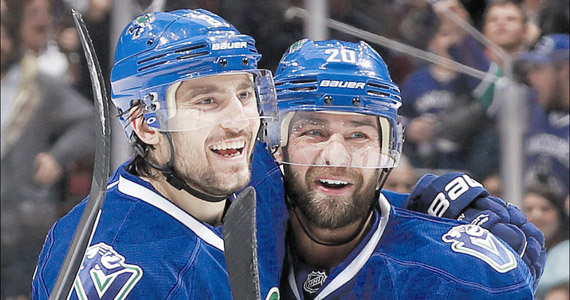 After 42 games, the Canucks are 23-12-7. The team managed to string together a 7 game win streak, on their way to posting a 10-1-2 record in December, their best month of the season so far.
The team has 53 points and remains at 4th place in the Pacific Division. At the quarter pole the Canucks were at 4th in the Pacific, but had played the most games in the league. Their hot December has allowed the team to remain in the same spot while other teams have made up most of the difference in games played.
The Canucks have been bit hard by the injury bug. Defencemen Alex Edler, Ryan Stanton, and Andrew Alberts are all out of the lineup with various injuries, forcing the Canucks to call up Yannick Weber and Frank Corrado to fill in. In addition, Alex Burrows is out with a broken jaw, while Roberto Luongo was out of the lineup briefly with a groin strain. The defencemen that have remained healthy have been rock solid. The play of Chris Tanev has been lauded by Coach Tortorella throughout this season. Along with Hamhuis, Garrison and Bieksa, the top 4 defencemen have been receiving a ton of ice time.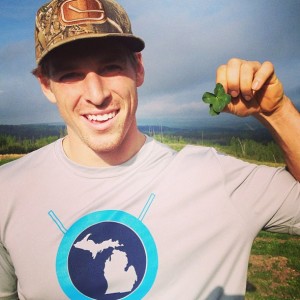 As I predicted in a previous post, the Canucks have improved their play as the season has gone on.
The team has done this despite the top line scoring cooling off, and the power play being ice cold. Currently, the Canucks power play is ranked 26th in the NHL. Henrik and Daniel Sedin have 3 points each in the last 6 games. Secondary scoring has come from everywhere in the lineup, and the makings of a 3rd line is starting to emerge, with Brad Richardson centering Zack Kassian and David Booth. Yes, that David Booth. He has 5 goals this season and his speed and strength fit well Kassian and Richardson's size and grit.
The Canucks schedule is tough over the next 7 games: Kings and Ducks twice each, Pittsburgh, St. Louis, and Phoenix. With most of these games against solid, physical teams in the West, the Canucks look to prove that they belong in the Western Conference playoff race.