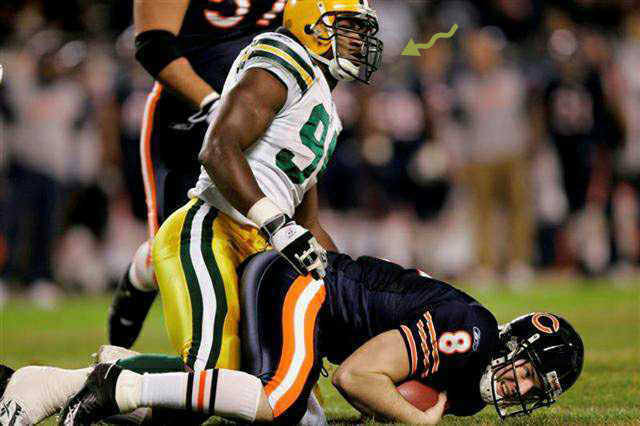 According to Wikipedia:
A double entendre is a figure of speech in which a spoken phrase is devised to be understood in either of two ways. Often the first (more obvious) meaning is straightforward, while the second meaning is less so: often risqué or ironic.
When describing football, players use take their hands off, try to find the hole, and shoot into the gap. This makes for some often hilarious commentary. I would have far more of these, except I was watching more of The Bachelor than Monday Night Football this season.
Enjoy, and if you remember any others, write them down in the comments!
Pitta and Yonda do a great job of forcing the hole open
– Browns @ Ravens
Sheets, takes the hand off, finds the hole…
– Jennifer Hedger, TSN, describing Riders Sheets on a running play. October 8, 2012.
His balls had a lot of zip on 'em all week.
– Bears WR Brandon Marshall re: QB Jay Cutler returning to practice
Nobody hits the home run like Chris Johnson. If you make a mistake in a gap, forget about it… Jets jump in to their bear defence, they don't account for all the proper gaps. Watch Chris Johnson come out of the trash, find a lane and hit this crease.
– Jets @ Titans