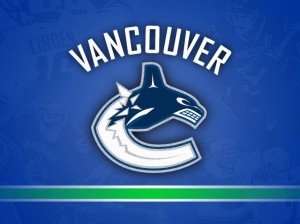 Thank you all for joining the #Canucks Twitter Fans pool in the Northwest Division.
Another fun draft! It's a great group of people. Everyone's Twitter details are below.
Like last year, this is a Rotisserie league. In Rotisserie pools, each team is ranked on a number of statistic categories based on how they compare with other teams. Then, your placement in those rankings are summed to determine your current score.
For example, if there are 14 managers in the pool, and you're 1st place in goals and 2nd place in assists, you will get 14 pts for goals, 13 pts for assists. The manager with the lowest rank in each category gets 1 pt. The manager with the most points at the end of the season wins.
Clearly it makes sense to go for players that will do well in numerous stat categories.
Some of the finer details:
25 Moves Maximum. This means you can drop players and pick up available players as Free Agents (FA) or off Waivers (W). The initial waiver order is reverse draft order. If two managers make a claim for a player on waivers, the manager with the lower waiver priority will get the player.
2 Days Waiver time. When a manager drops a player, their status is W for waiver for 2 days, before they become FA or Free Agent.
25 Trades Maximum. Trades are reviewed by the Commissioner before being approved.
82 Games Maximum at each roster spot. This means 164 games for both C, both G, and 328 games among all your D, and all your Wingers.
If you have any questions, feel free to shoot me a mention on Twitter, or DM me, or comment on this post. Good Luck everyone!
| | | | | |
| --- | --- | --- | --- | --- |
| Drafted | Team | 1st Round Pick | Name | Twitter |
| 1 | Chernobyl Worms | Sidney Crosby | Paul | @perwin74 |
| 2 | ッ @wilsons618 ッ | Alex Ovechkin | Wilson | @wilson618 |
| 3 | Get Henriked | Steven Stamkos | Kelly | … |
| 4 | Benn There Doan That | Evgeni Malkin | Kelly M. | @glassedpickles |
| 5 | @transcendwebs | John Tavares | Bruce | @transcendwebs |
| 6 | Tina's Tip-Top Team | Daniel Sedin | Tina | @tpoole00 |
| 7 | Good Kid Saad City | Corey Perry | Lucas | @LucMartin__ |
| 8 | Cam's Champion Team | Tyler Seguin | Cam | … |
| 9 | @aken37 | Tuukka Rask | Adrian | @aken37 |
| 10 | @hasanJuma | Jamie Benn | Hasan | @hasanJuma |
| 11 | VancansOuttaDaBluers | Patrick Kane | Josh | @vancan19 |
| 12 | Swedish Puck Mafia | Ryan Getzlaf | Gabe | @gabesoo |
| 13 | Canuckle Sandwich | Claude Giroux | Kyle | @canucklesndwch |
| 14 | Shea Weber's Beard | Patrick Sharp | Jocelyn | @jocelynaspa |