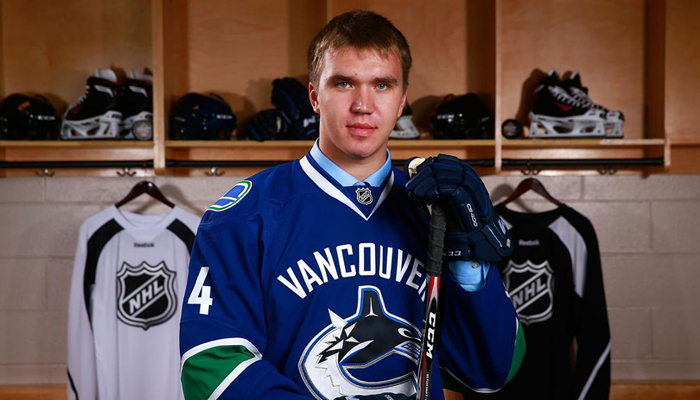 As the success of the Canucks comes and goes, so do the fans. For the casual fan that's still on board, you may not recognize the team, and for good reason. Initially billed as a retooling, this is a full rebuild. Remember the 2011 run to the Stanley Cup final? Only 6 of those Canucks are still around: Alexandre Burrows, Alex Edler, Jannik Hansen, Chris Tanev, and Henrik and Daniel Sedin.
This will be the second year in a row that there is no goaltending controversy. Miller is the starting goalie and Markstrom is a backup that is more than capable. What's more is that the plan for the future is clear: Markstrom may be the starter next year but the future is Thatcher Demko.

On defence, Edler and Tanev now make up the Canucks shutdown top pairing. Both can move the puck, and both are solid in their own end. The Canucks added size and toughness on defence by acquiring big defenceman Erik Gudbranson from Florida for Jared McCann which solidifies the second pairing behind the shutdown top pair of Edler and Tanev. Gudbranson is a former 3rd overall pick from the 2010 draft, and he's a big, right shot, stay-at-home type. His style should make a good fit with the freewheeling left shot of Ben Hutton. Luca Sbisa should be a lock as the fifth defenceman, but the sixth man spot is anyone's guess. The Canucks know what they have with Alex Biega, but also love the raw potential of Nikita Tryamkin, who is 6'7″ and 228 pounds.
The Sedins are destined to retire as Canucks. Hansen and Burrows are the other forwards that remain from the 2011 run to the final. They are both versatile, both can still skate, both can play up and down the lineup, and in any situation.
The Canucks lost Radim Vrbata during free agency, but the twins received scoring help in the form of Loui Eriksson. The hope is that with a healthy Brandon Sutter the Sedins will get some second line scoring support, leaving Bo Horvat to continue his development on the third line, along with linemates Sven Baertchi and Jake Virtanen. The 4th line would feature Mikael Granlund and Derek Dorsett. Emerson Etem has not had a great training camp, and after a standout MVP season in Swedish Hockey League, Anton Rodin could also make the roster.