With apologies to Sonny and Cher:
The beats go on, the beats go on – Checks keep pounding hits to the brain…
Raffi Torres Suspended 25 Games for hit on Marian Hossa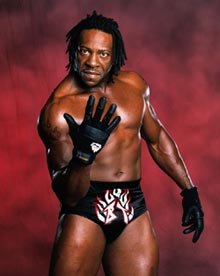 Brendan Shanahan and the NHL Player Safety Department made a statement by suspending Raffi Torres for the remainder of this year's playoffs, and probably well into the 2012-2013 regular season. I do not have a problem with the length of this suspension. My issue is with the consistency of the suspensions as a whole. The Torres hit on Hossa was dangerous, but according to Justyna Gluch (@MidwayJustyna from Midway Madness), it was a borderline hockey play – maybe a fraction of a second too late, and if Torres had not leaped into Hossa, the hit would have a little more legal. I'd like to add and underline the word "reckless". Torres is a 5 time repeat offender with respect to the NHL and supplementary discipline, and all of his hits have the same careless, reckless nature. They're all at high speed, and all direct shots to the head, with the elbow or shoulder.
There's no need for that type of play. It's clear Torres didn't see the pre-season video from the NHL Player Safety Department, or maybe his copy was switched with Don Cherry's Rock 'em Sock 'em Hockey. Either way, if Torres wants to stay in the NHL, he needs to re-tool his game, much like Matt Cooke did this season with the Penguins.
Very little consistency from NHL Player Safety department
Torres was handed a 25-game suspension, yet Shea Weber's WWE turnbuckle smash of Henrik Zetterberg's head got him a $2500 fine. Other star players received fines or 1-game suspensions that did not hurt their team. Perhaps it's just anecdotal evidence that I'm looking at, but it does seem that "star players" in the NHL are not served the same rulebook as "role players".
No respect among NHL players
Respecting the opposition doesn't mean you have to invite them to the team-only Super Mario Kart tournament, or to the pregame soccer warm-up. Respect to me is some basic human decency, within the framework of a game of hockey. Bodychecks are legal hits, meant to dislodge a player from the puck. A legal check doesn't have to be thrown at 50 M.P.H. with the intent to hit the player into next week.
This has been happening for a long time. Scott Stevens made a career out of hard hits, half of which would be borderline hockey plays, and likely reviewed for suspension. There is a long list of players that have ended their careers early because of hits to the head. Hockey fans have to wonder how hockey history would be different if players like Keith Primeau, Eric Lindros, Paul Kariya and Marc Savard had played full and healthy careers. Sidney Crosby may yet be added to that list.
Is there anything wrong with letting up a bit? Hits at 30 M.P.H. along the ice are still just as devastating. How about a quick "Heads Up", or God forbid letting your skills do the talking?
Players expect too much of the league, and should expect more of themselves
How many times have you watched player interviews after a game with a questionable hit? Coaches and players are guilty of trying to "let the league deal with it". The players go out and play their game, hit their hits, and then take whatever happens with respect to discipline. Am I the only one who believes the players should just know better?