After giving up a number of 2 goal leads already in this season, the Canucks pulled off a comeback of their own tonight, claiming a 3-2 win in Edmonton.
Despite what local press will have you believe about doom and gloom in Canuck-land, the boys are off to their best start in many years at 5-2-2. The last time the Canucks had a better start to their season was in 2005-2006 when they had a 7-1-1 record after 9 games. Chris Tanev scored his first NHL goal tonight, and there's no bigger way to do it than a game winning goal in overtime. Kevin Bieksa also scored his first of the season, and Jannik "Honey Badger" Hansen just takes what he wants, which includes a goal after a hard forechecking effort.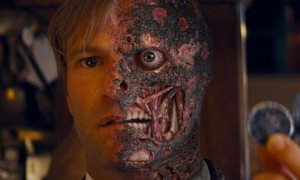 The "Coin-Flip" situation to determine the starting goaltender seems ludicrous, but it appears Alain "Tw0-Face" Vigneault's coin always lands the same way, as Luongo has started 4 games in a row. Luongo has only been playing some of the best hockey he has played in a Canucks uniform, which is saying a lot. He seems relaxed, even in very tough situations.
Although the Canucks reliance on goaltending to win games might get them into the playoffs, we saw last year that it won't take them on a long run towards the cup. The team is winning despite the following:
The Sedins not being able to score. Yes they are still making other players better – Zack Kassian for instance leads the team in goal scoring. But neither Daniel nor Henrik have been able to finish as in seasons past. Hopefully the team remains hungry for secondary scoring when the Sedins have their game back at full speed.
Ryan Kesler and David Booth still being out of the lineup recovering from injury. Kesler is skating in practice with the team, which is a positive sign, but still no timetable for his return. Like the Sedins, it will likely be weeks before he finds his touch at game speed. If he comes back at 100% and can find his game again, this immediately makes the Canucks better on both sides of the ice.
This is an interesting time in Canucks hockey, as the team is winning,  but with their "backup" goaltender between the pipes. Vigneault appears to be riding the hot hand of Luongo, which is the correct move at this time as Luongo is 3-0-1 in the last 4 games. There's still a lot of love in Vancouver for the Canucks embattled backup, and lots of respect around the league. Last week when Luongo posted a 3-0 victory over the Avalanche, the chorus of Luus rained down and he received a standing ovation. And after Luongo stared down the Blackhawks in a shootout, Vancouver was shocked to hear Patrick Kane being highly complimentary of the goaltender's play.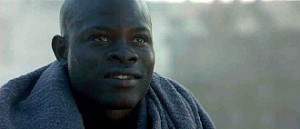 So long as the Canucks keep winning, it really doesn't matter who gets the call to play in goal. Schneider will get his chance to lead the team, but not yet.
Not yet.